Scanning Devices
FASTphoto ®D400, is a high-resolution photo scanner for smart ID. This enables security guards at registration counters to capture photo ID in seconds, speeding up the registration process and reducing personal contact with guests.
With this scanning device, guards at commercial buildings will no longer need to keep the physical NRIC at the desk but instead, do a quick scan and the program will capture the partial NRIC number as to avoid the breach of the Personal Data Protection Act (PDPA).
High-quality Photo Images
– Fastphoto® D400 captures printed photos to 400 DPI high-quality photo images. Its software helps a user to check the position, rotation, and size of capturing face by ICAO's specifications for facial images, additionally providing a feature of background removal from the digital photo images.
Tempered Glass and Anodized Aluminum
– In order to minimize scratches caused by repetitive inputs, FASTphoto® D400 applies tempered glass to the input window. The highly scratch-resistant glass ensures long-term durability during the device lifespan. The device also adopts anodized aluminum for its top case. The anodized aluminum not only increases ruggedness, but gives a stylish look to the device.
No Additional Power, No Driver Installation
– FASTphoto D400 works on USB 2.0 interface without additional power cable. Also, its operates in the Windows® environment without additional driver installation. From the perspective of of usability. the device is simple but designed conveniently by considering how to use in all situations.
Passport Scanner
FASTpass® P1 is an e-passport reader to read various types of ICAO standard travel documents, featuring high-resolution image scan at 450 PPI, fast and accurate performance in OCR character and RF chip reading as option. The device also provides a function of processing 1D & 2D barcodes as well as non-ICAO documents. Due to its' small foot print, FASTpass® P1 is compact with ergonomic design, allowing users to put it on the narrow desk or install it into e-gates or kiosks.
FASTpass® P1 is an ideal device to meet various market requests from immigration clearance, visa application, check-in counters, e-gates, and kiosks in the public sector as well as from hotels, casinos, and duty-free shops in the commercial sector.


Fast reading speed
FASTpass P1 is a product that seamlessly combines 32 bit DSP chip with optimized firmware and RF antenna technologies. The product processes MRZ (Machine Readable Zone) within 0.3 seconds while it completes the whole process of white, IR, and UV scanning and MRZ reading in less than 1.3 seconds. (#MRZ reading speed <0.3S ; #White, IR, UV scan + MRZ reading <1.3S)
Clear image scan
High-resolutions 450PPI image is created by out unique image-processing technology tied with a 5MP, 24 bit color sensor and a quality lens. Flawless and sharp images that you can check in the display are incredibly close to the original images.
Accurate character recognition
OCR characters are printed in compliance with ICAO standards. However, the characters make a delicate difference brought by how to print a passport in the issuing country or how to carry it by the bearer. To overcome the delicate difference, our proprietary character recognition engine is continually updated to guarantee over 99.9% recognition rate.
Intuitive and convenient design
FASTpass P1 applies bar-type LED to help a user recognize the reading state intuitively, and, based on a simple and modern concept, employs small form factor and ergonomics design to put the reader on the desk and embed it to narrow space in the kiosks or e-gates.
Card Reader
Any reader used to scan / read cards will fall under this category. Be it to scan a 1D or 2D barcode, QR code, magnetic stripe or to read Cepas / HID / RFID cards, whether or not it is of low, high or ultra-high frequency. These are all categorised under card readers.
Barcode Reader
Thanks to the recent pandemic, we should all be rather familiar with QR codes by now. What many are unaware is that QR codes are simply 2D barcodes and any hand held reader with 2D reading capabilities will be more expensive than the standard 1D barcodes traditionally seen on ID cards.
Although, with advancing technology of our mobile phones, where QR code can easily scan with the built in camera or with application download from Apple Store or Google Play Store. That being said, many companies still prefer a physical hand held reader rather than depending on mobile phones.
You have an option to select either a hand held version with a stand or desktop version which works equally well.
Magnetic stripe card reader/encoder
Till this day, majority of bank cards are still using magnetic stripe cards Although magnetic stripe card have been in the market for very long time, we are still using it for most bank cards.
Although the security level on this magnetic cards is pretty low but it still serves the basic function. It allow user to encode information on either 2 tracks JIS standard or 3 tracks ISO standard.
Some customers will request their magnetic stripe colour to match with the design of the cards, such as using Silver, Gold, Red or even customise your own printing on it, all can be arranged.


* If you looking for read only magnetic stripe reader is not too expensive but once you are looking for read and write capability reader, the cost will be easily triple depending on brand you purchase. 
RFID Readers & Scanner
We have wide range of RFID reader, from low frequency (125Khz), high frequency (13.58Mhz) and ultra-high frequency (860~980Mhz). But some RFID card that share the same frequency within the same card not necessarily can share same type of reader.
Example:-
Cepas and Mifare card uses 13.56GHz frequency but the reader to pick up Cepas CAN number is different from the standard High Frequency reader.
We have different version of Cepas card reader that can only extract the CAN number that also reflect on the rear of the cards. It will be extremely helpful for company that issues cepas card and wanted to have records who is taking what card based on CAN number. Instead of physically copy each set of number manually, now they can just flash the card in excel.
If you need another set of CSN number that is hidden inside the Cepas card, we also have such reader that do the task. We do have such requirement from companies that uses Cepas card as their door access.
Beside just capturing the CAN or CSN numbering, we can even incorporate the reader to be installed inside our Thermal Retransfer Printer where the CAN number can be tagged back to the person you are printing on the card, all is done within a single pass without the need of recording it manually. When talking on HID card, whether 125Khz proximity card or HID iClass 13.56Mhz we have reader that can pick up the card ID. All our reader is keyboard simulator which mean, we do not require additional software to be installed in your system. Upon purchase, you can just plug and play and be enable to read the card ID instantly from excel, words or notepad.
Low Frequency (LF) Reader
We have LF reader that does the same task as extracting the number from card and is as easy as plug and play without any hassle. In most cases, company that need such reader is strictly picking up CSN number of the card
High Frequency (HF) Reader
HF card is most commonly used and beside just extracting their CSN number in most cases, but some even need to extract certain information from a particular sector and block which our reader can be customised to pick up as well. The beauty of our reader is so versatile that it work without even need to install 3rd party application.
Ultra-high Frequency
UHF is getting more and more popular due to long range reading capabilities and also dual frequency requirement. We have reader that do the same task as what LF or HF reader does. Last but not least, all our readers is available as add on module to be installed inside our card printer and for some requirement we can even customised special application to do the task that you required. Therefore, do feel free to discuss with us on what is needed and we can be your one stop solution on your next project.
Barcode / QR Scanner
Magnetic Encoder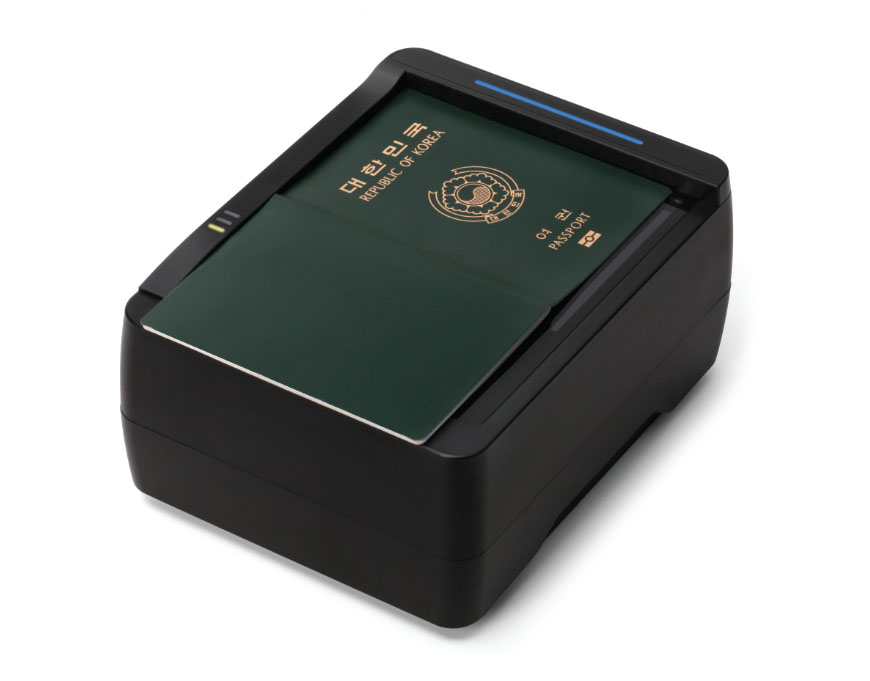 RFID CSN reader

Cepas card CSN reader

Mifare CSN reader

125 KHz CSN reader

Mifare customised reader

125 KHz customised reader
Magnetic Encoder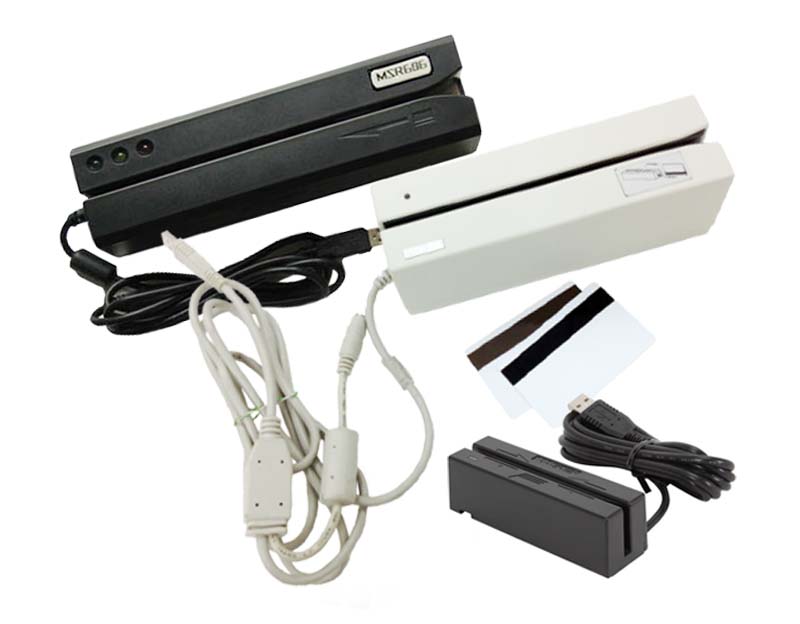 UHF CSN reader
Select & Customise Your Card Accessories Today!